ICONIC AMERICA READING CHALLENGE
Continue to explore unique American icons through our first reading challenge! Based on the new PBS series, we've curated a selection of books with our friends at PBS Books that dig deeper into icons from the series. From the Statue of Liberty to the Golden Gate Bridge, you'll learn about the fascinating stories behind these national treasures – as well as some fictional exploration of these icons as well.
Use our handy 'bingo card' and see how many you can discover.
Share what you're reading by using the hashtag #IconicBookChallenge
Also tag KMOS PBS @kmostv on Facebook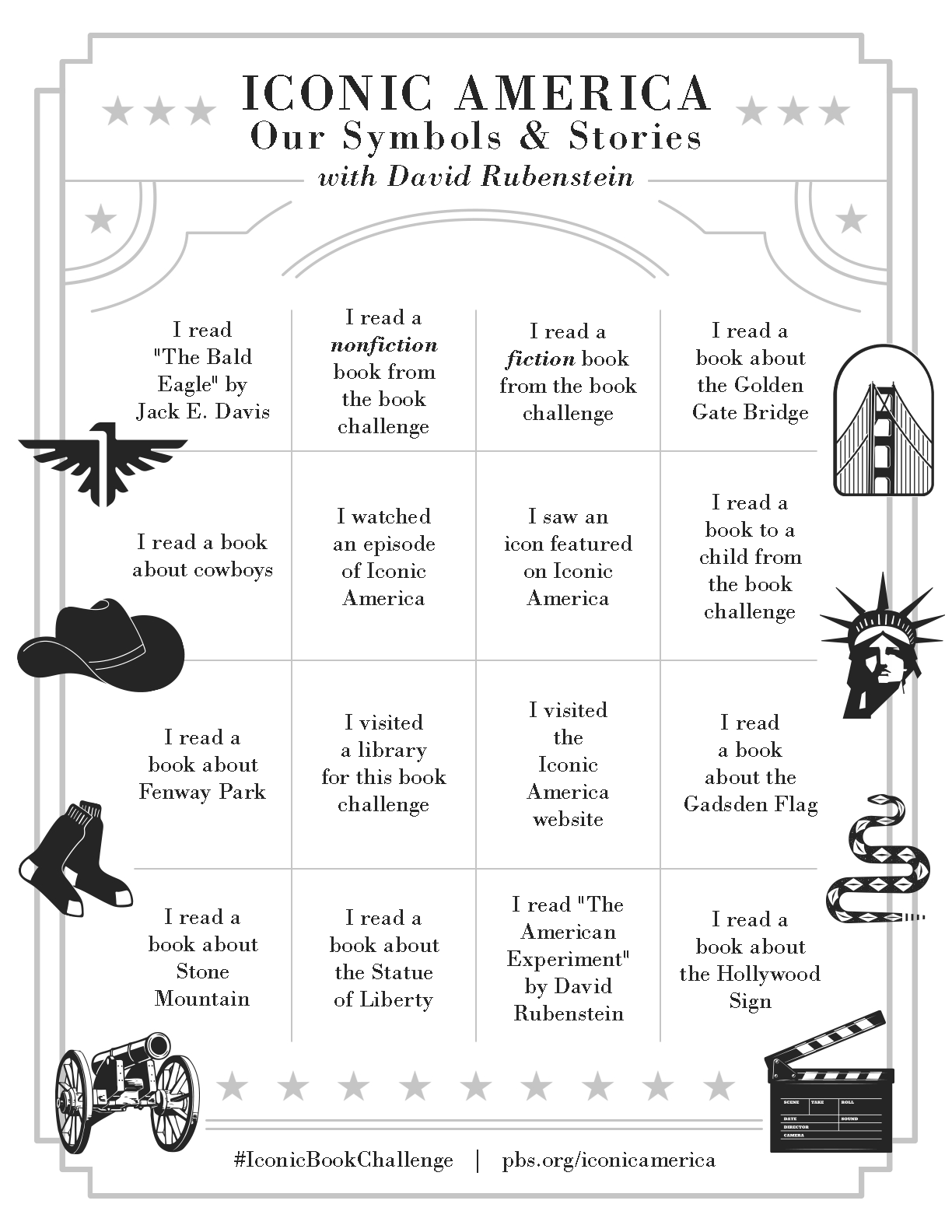 ICONIC AMERICA PHOTO CHALLENGE
Calling all photographers, sightseers, and enthusiasts of the iconically American. Join the Iconic America Photo Challenge and showcase your talent in capturing the essence of our nation's most cherished icons.
Whether it's the awe-inspiring landmarks featured in the David Rubenstein series or the hidden gems in your own backyard, we want to see your best shots! Share your photos using the hashtag #IconicPhotoChallenge and join us in celebrating the rich tapestry of American culture.
Share your photos by using the hashtag #IconicPhotoChallenge and #IconicAmericaPBS
Also tag KMOS PBS @kmostv on Facebook