MAKING RETURNS TO KMOS
The award-winning series featuring host Matt Burchett along with Missouri artists and artisans will return with a new season on October 14. Before then, you can enjoy seeing the creativity captured by our production crew, and meet some of the talented people here, and when Seasons 1 and 2 air beginning October 1!
The broadcast schedule is as follows:
Season 3:
Saturdays at 8 p.m. beginning October 14 on KMOS 6.1
Mondays at 4 p.m. beginning October 16 on KMOS 6.1
Seasons 1 and 2:
Tuesday-Thursday at 4 p.m. on KMOS 6.1

Making
Making #202
26:47
Published:
Big Muddy Rug Hookers, Yukari Kashihara - Ceramic Artist, and Missouri Meerschaum Pipes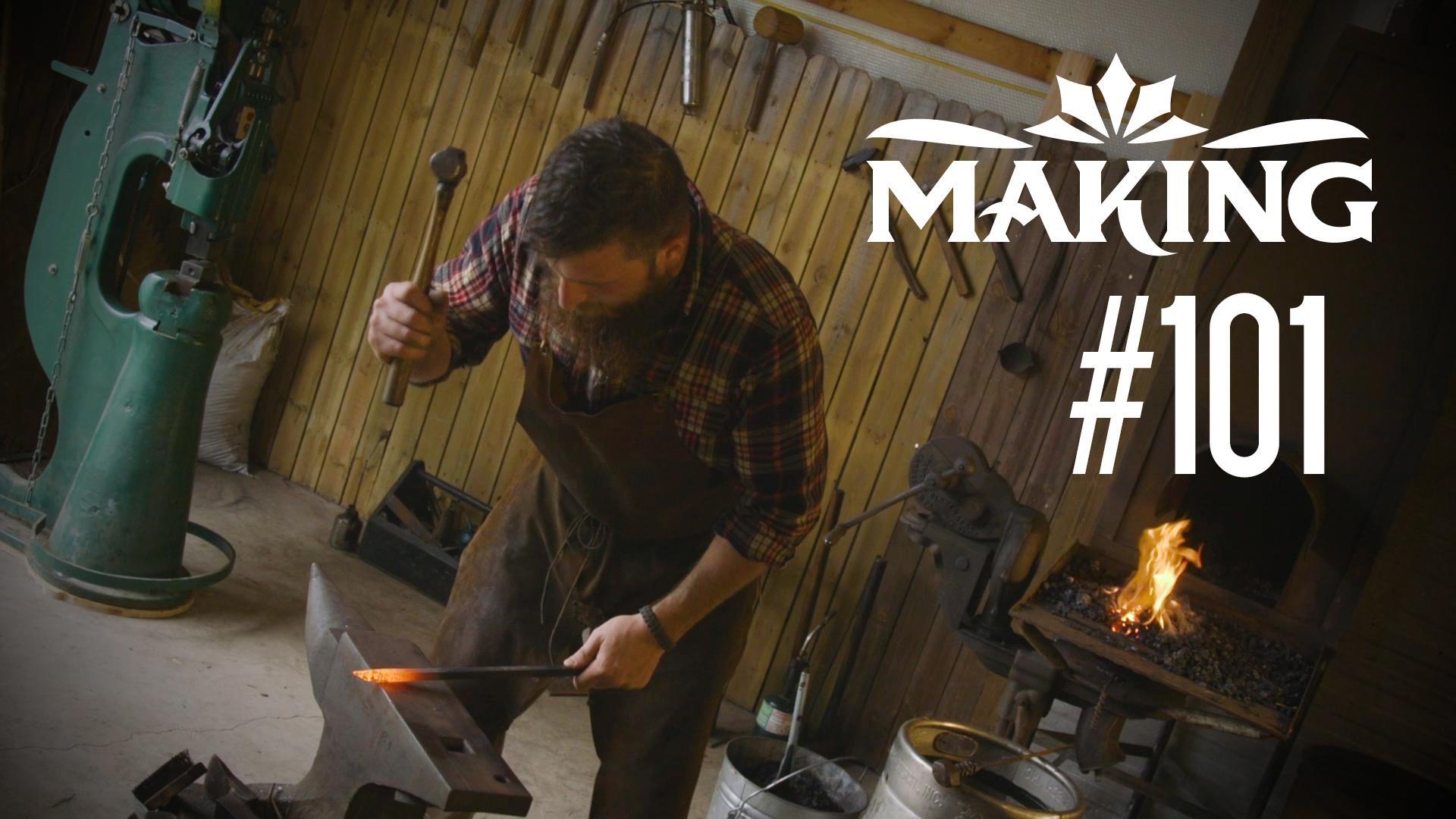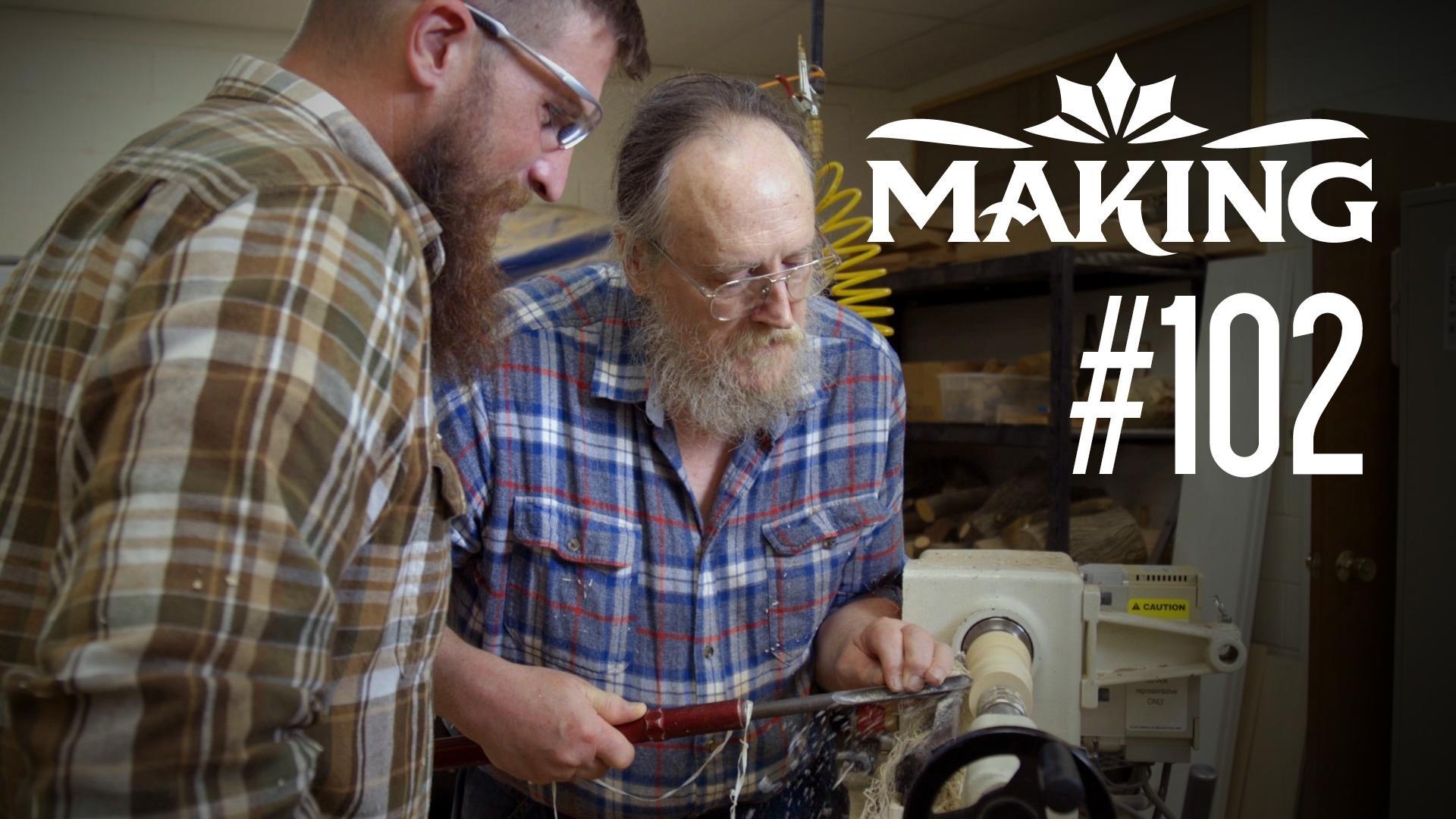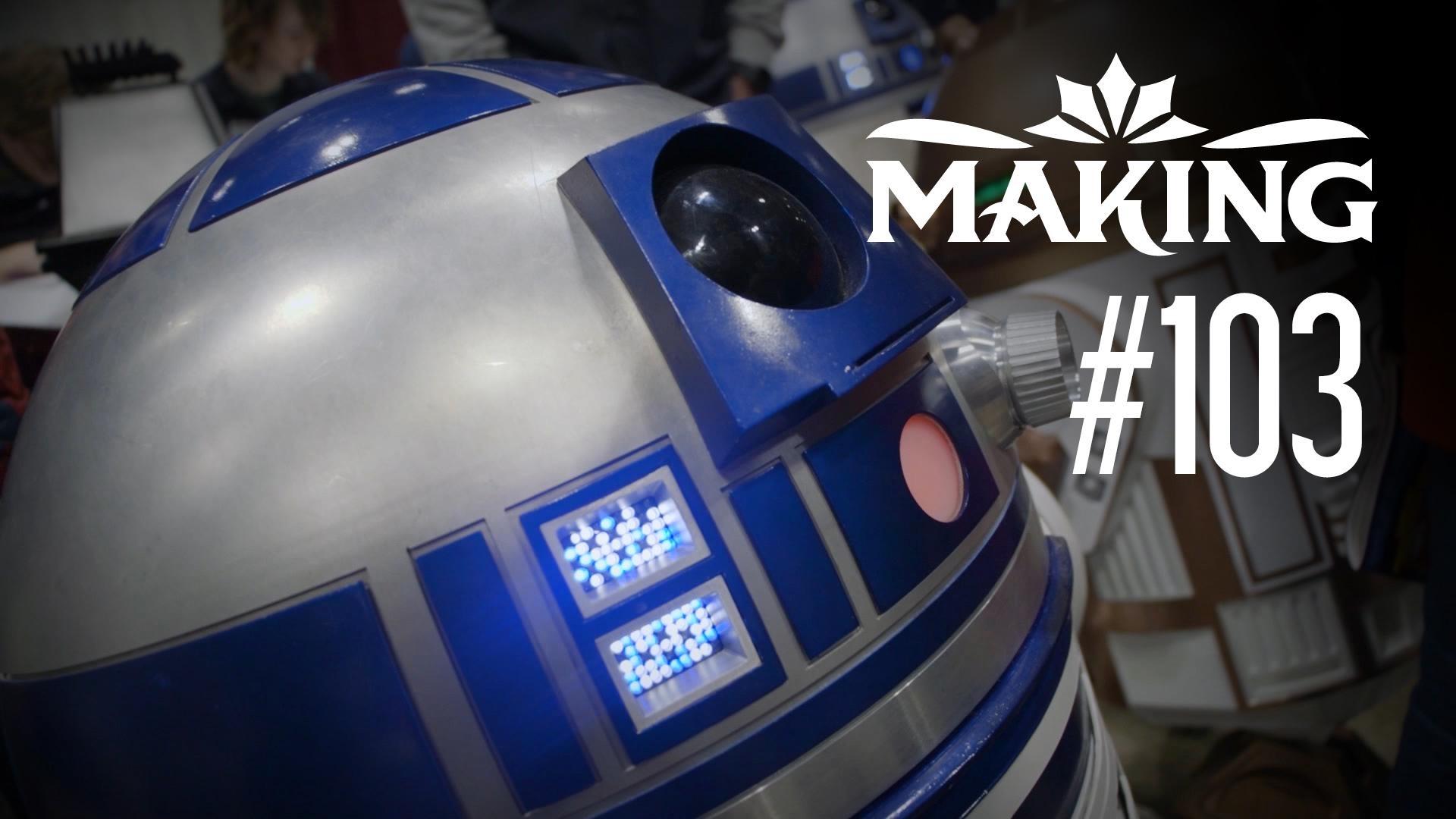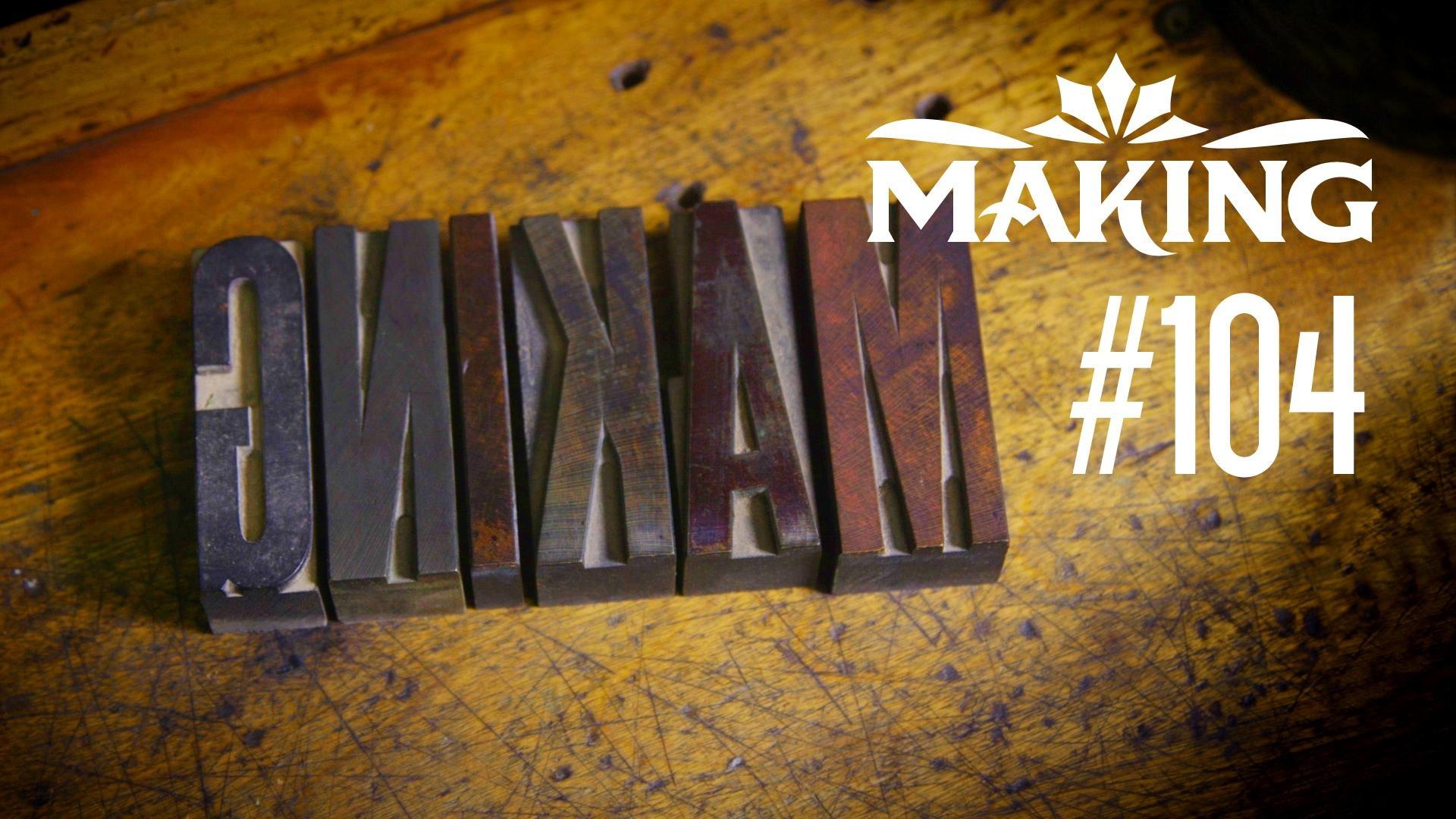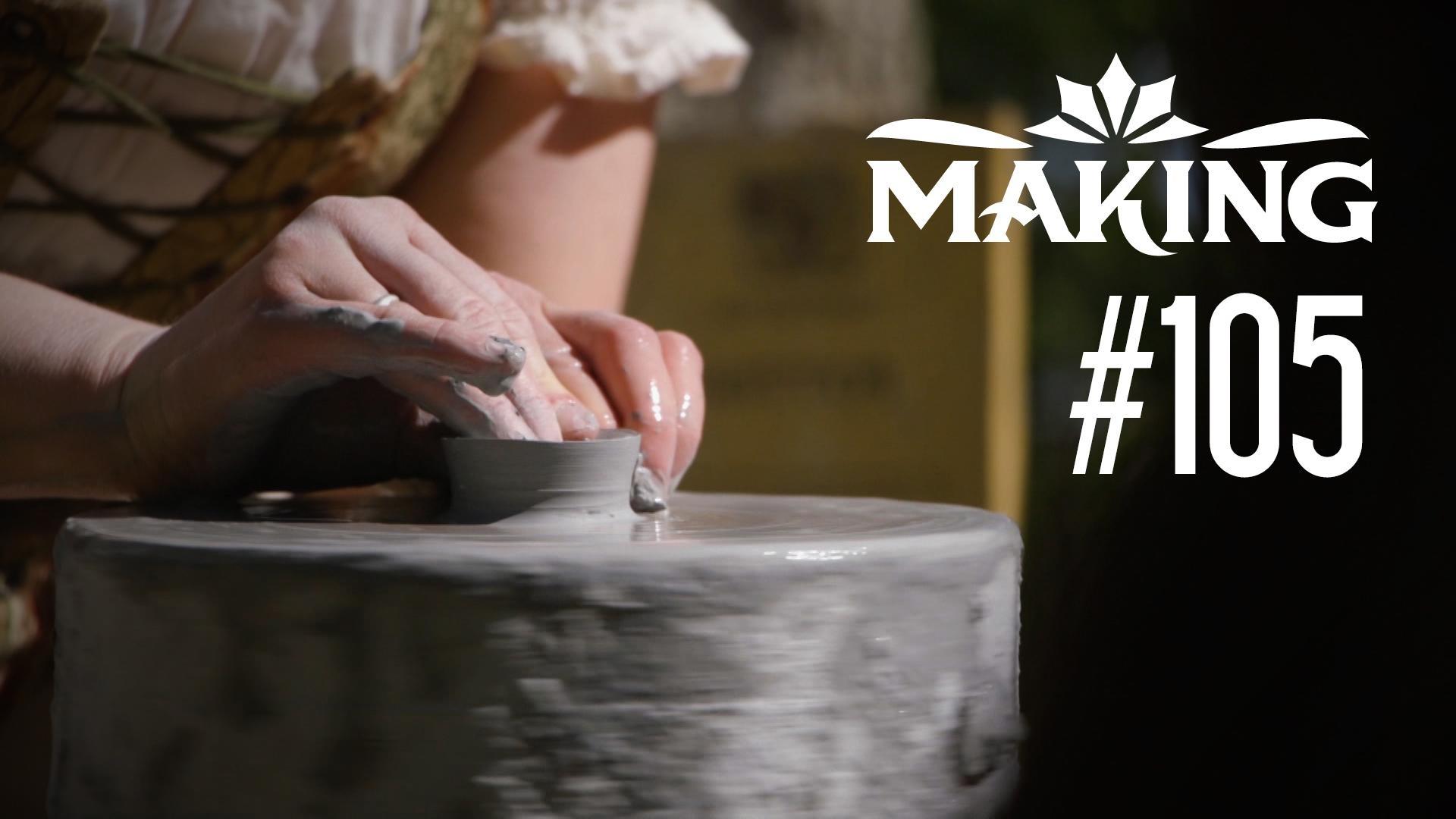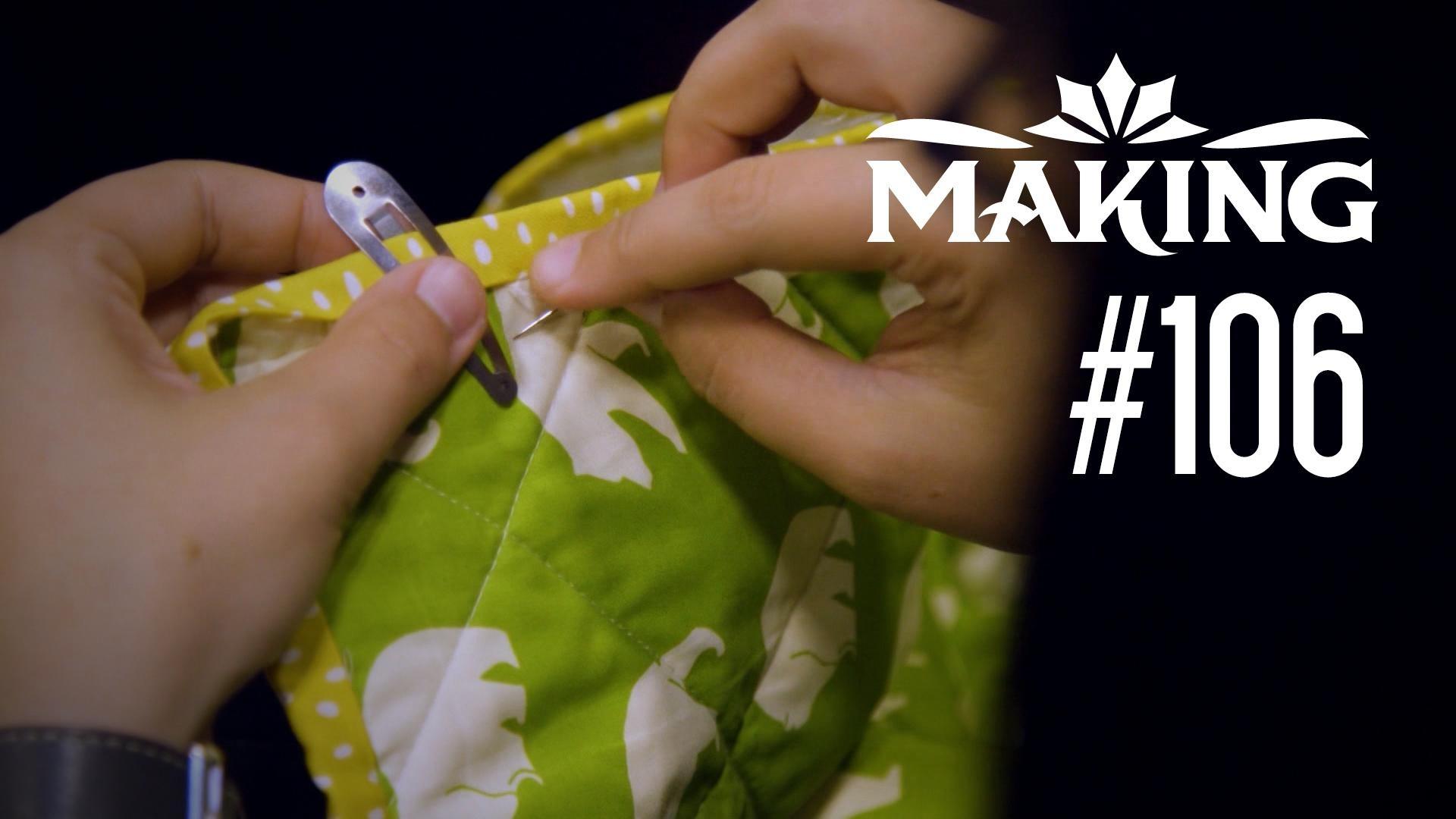 Show Your Creative Spirit
Join host Matt Burchett on a tour of the ages through creative processes practiced by modern artisans, makers and crafts folk. In each program we meet talented people creating beautiful art, useful devices, delicious food and much more.
We learn about their inspirations, the steps they took to begin and evolve their talents and artistry. Burchett, for example, has worked in construction and other fields using his hands and developing skills before finding his place at the anvil as a blacksmith.
SEASON TWO
#201 - Build Trybe- Kansas City; Allison L. Norfleet Bruenger, Jewelry Design and Mixed Media- Maplewood; Matt Castilleja, Furniture maker-Kansas City.
#202 - Big Muddy Rug Hookers, Boonville; Ceramic Artist Yukari Kashihara, Rocheport; Missouri Meerschaum Pipes, Washington.
#203 - The Knot Hole Woodcarving Studio, Pleasant Hill; Angelica Page, Portrait Photographer, Warrensburg; Springfield; Historical Artist Gary Lucy, Washington.
#204 - Belger Arts Center, Kansas City; Contemporary Wildlife Art Pen Brady, Forsythe; Assumption Abbey Fruitcakes, Ava.
#205 - Missouri School of Blacksmithing, Kidder; Glass Artist Barb Byrne, Pleasant Hill; Gourd Artist Pat Berkbigler, Fulton.
#206 - The Sewing Labs, Kansas City; Fine Metal Artist Bob Parker, Raymondville; Dale Hollow Winery, Stover.
SEASON ONE
#101 - Visit the Blacksmiths' Association of Missouri's annual conference, see how Three Trees Workshop creates handcrafted wooden toys and games, meet Peggy King of Snowflake Glass who uses fused glass to create unique works of art, and see how McCracken Saddles and Tack is keeping traditional saddle-making alive.
#102 - What's spinning at the Kansas City Woodturners' shop, meet the mother-daughter duo at Peggy Jean's Pies as they bake from the heart, explore the world of stained glass with Village Glass Works, and get back to nature with the unique creations of The Bent Tree Gallery.
#103 -
We find some of the droids we're looking for when we visit the KC R-2 Builders Club. We also meet a farm family who reinvented themselves to become cheesemakers, see how Sarah Nguyen uses a variety of media in her artwork to tell stories, and learn the science behind centuries old traditions of brewing with Public House Brewing.
#104 - The Print League KC passes on the fundamentals of print-making, taste the sweet rewards of keeping bees with Messner Bee Farm, fire up the kiln with a couple who use different techniques to produce their ceramics at Hear the Art Studios, and learn why only the best ingredients and traditional baking methods produce the finest bread at the Green Truck Bakery.
#105 - Travel back in time to meet craftspeople who share their skills at the Central Missouri Renaissance Festival, go behind the curtain to see what it takes to put on a show with the University of Central Missouri Theatre Department, learn what scrimshaw means with Thunder Lodge Trading Company, and meet Tom McGinnis, a master bladesmith who believes anyone can make a knife with the proper instruction.
#106 - Meet some of the women of the Cherry Pit Collective who have joined forces to build a creative space, get a taste of something sweet with the chocolatiers at The Candy Factory, interpret the unique sculptures of Matthew Zupnick, and see how fine jewelry runs in the family at Reed & Son's Jewelers.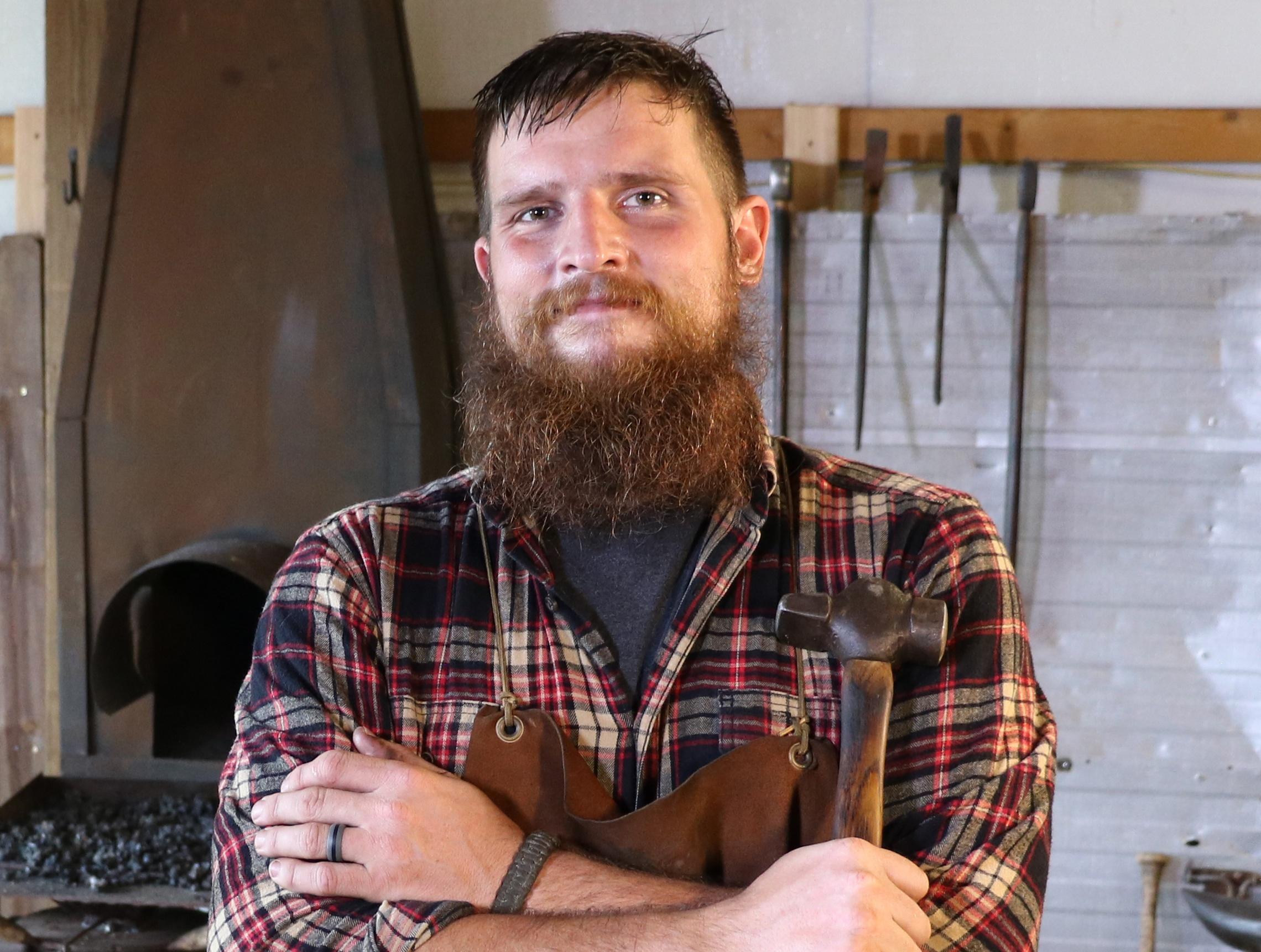 Making
Messner Bee Farm - Bonus Clip
1:10
Published:
Rachel Messner describes some of Messner Bee Farm's products.
Making
Matt Burkhardt - Head Brewer, Public House Brewing Co.
0:47
Published:
Matt Burkhardt - Head Brewer, Public House Brewing Co.