KMOS offers sponsorship, engagement, and underwriting opportunities to individuals, businesses, organizations and foundations in support of almost every aspect of our work, from ongoing support of program series and community initiatives to documentaries and national initiatives of broader scope.
By partnering with KMOS, you make a very visible contribution to your community. Our audience tends to be more educated, affluent, and involved in the community. They believe that organizations that support public broadcasting have a commitment to quality and excellence. You will build brand trust and loyalty and drive a message of quality!

For information about underwriting, sponsorship, or engagement opportunities with KMOS call or email:
Nicole Hume, Assistant Director for Strategic Partnerships, 660-543-4010, hume@ucmo.edu
Scott Alvested, Community Engagement Coordinator, 660-543-8922, alvested@ucmo.edu
Our engaging approach creates meaningful connections for businesses and nonprofit organizations to reach our viewers and members. We can customize underwriting and sponsorship packages to fit your outreach needs.
Download our Media Kit for more information!
Click Here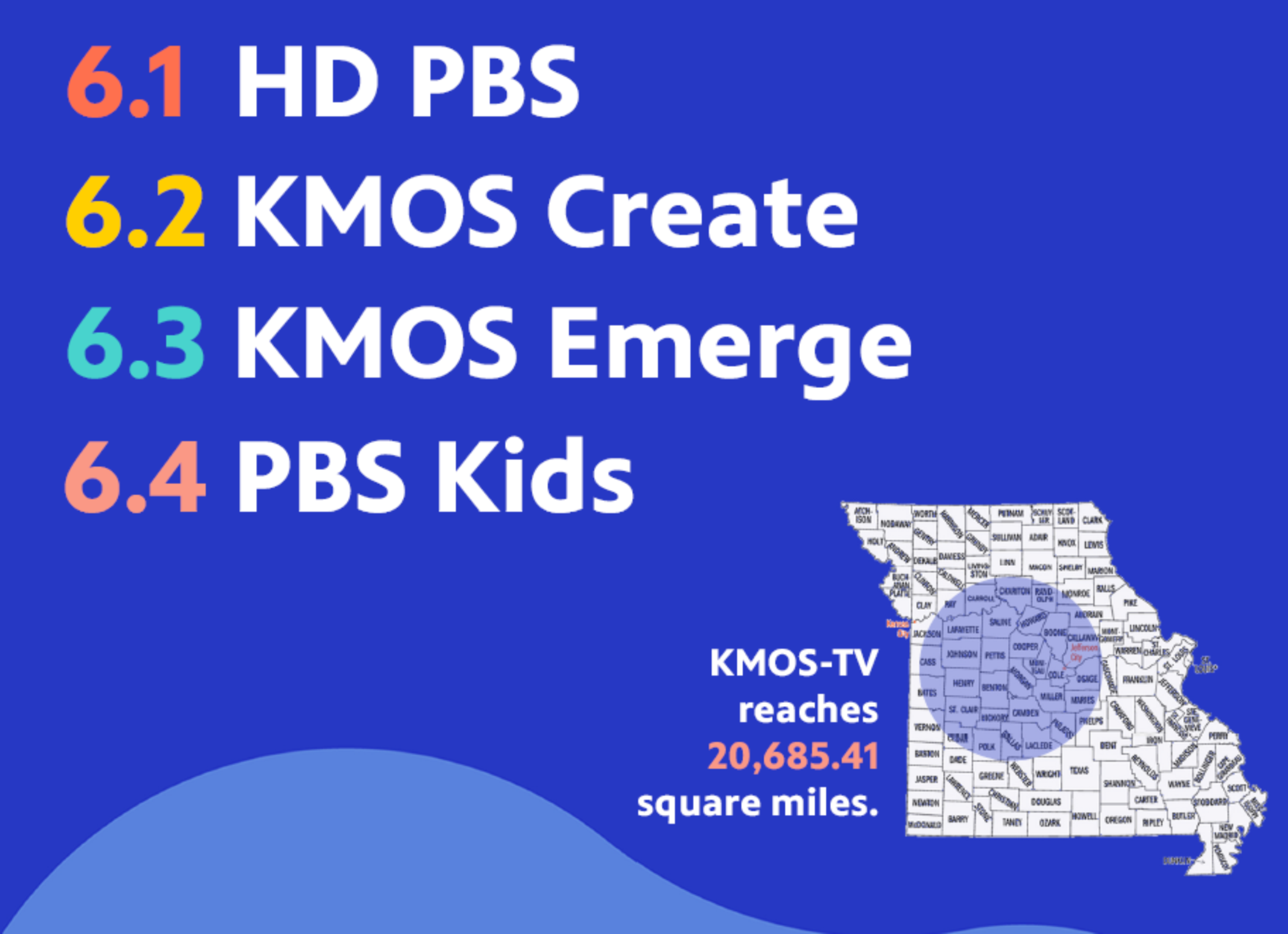 KMOS Underwriters, Sponsors, and Partners