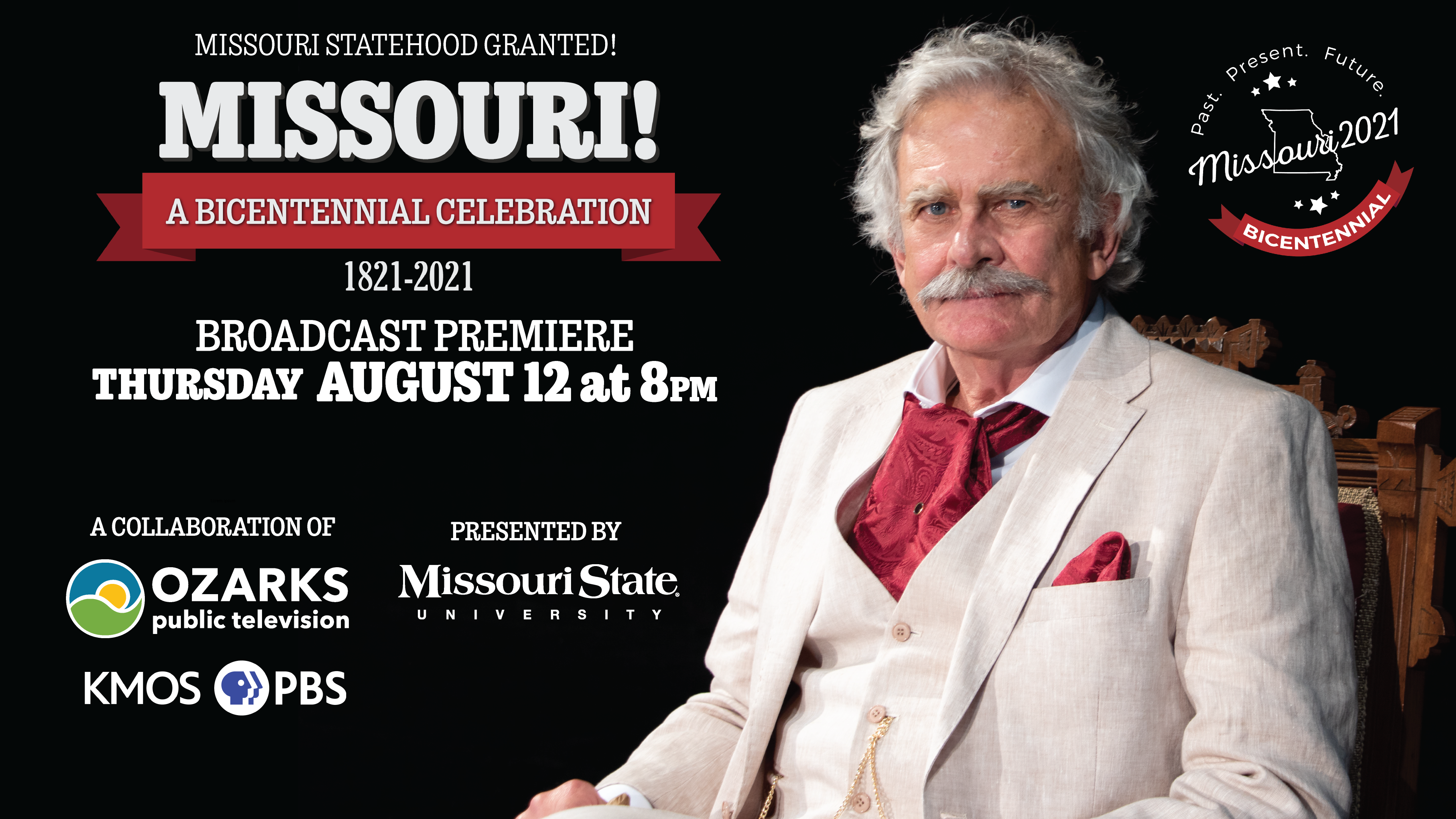 KMOSTV
Missouri! A Bicentennial Celebration
Join us on August 12, 2021 for a celebration of Missouri's bicentennial! Learn the story of our state and how it has grown over the past 200 years.
In celebration of Missouri's 2021 bicentennial anniversary, KMOS-TV, in partnership with other Public Television Association of Missouri (PTAM) stations, announces the broadcast premiere of

"

Missouri! A Bicentennial Celebration" on Thursday, August 12 at 8:00 P.M.
"The spirit of Missouri is her people. And her people are her enduring and note-worthy history." - Tom Carter, program producer