August 24, 2017 – Columbia
Bixby Hall, Brouder Science Center, Columbia College
Hosted by Columbia College Veterans and Military Services
Moderated by Columbia College Professor of History Dr. Brad Lookingbill.

Dr. Chuck Abromovich - US Army, (In Country 1967) two Purple Hearts;
Jacqui Chagnon - Civilian Aid Worker, War Legacies Project (In Country 1968-70)
Colonel John W. Clark - US Air Force (POW 1967-73)
Jerry Cook – US Army 169 Engineer Battalion (In Country 1968-69)
Chris Egbert – US Navy (two 12-month tours. USS Forrestal , 1967)
Colonel Mike Randerson – US Air Force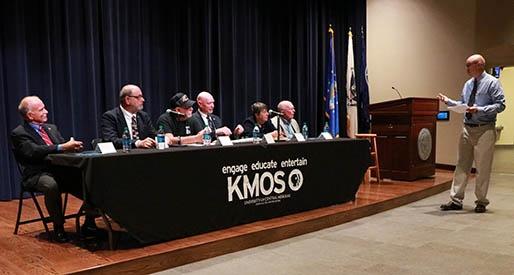 August 23, 2017 - Jefferson City
T.D. Pawley Theatre, Martin Luther King, Jr. Hall - Lincoln University
Moderated by Dr. Thomas Gubbels, PH.D Associate Professor of History, Lincoln University.

Ron Bogg: US Army, Specialist 5th Class (1969-1970)
Jacqui Chagnon: Civilian Aid Worker, War Legacies Project
Don Hentges, US Army 101st Airborne Division (1967-1969) and President, Jefferson City Veterans Council
Phil Kalaf, US Navy Radioman (1968-1972) and Commander VFW Post 1003 Jefferson City
Duard "Putt" Swope: US Navy Electronic Warfare Technician (1968-1980)
Thomas A. Ward, US Navy Engineman 2nd Class - (1966 to 1970)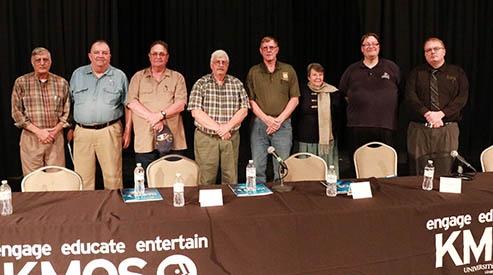 June 30, 2017 - Warrensburg
Twomey Auditorium, University of Central Missouri, in conjunction with the traveling "Wall That Heals" exhibit.
Moderated by Jeff Huffman - Veteran & Director Military & Veteran Services, UCM.
Russell "Buddy" Cusick - Vietnam War Veteran - Sedalia
Jacqui Chagnon - Civilian Aid Worker - Warrensburg
Ron Pierce - Veteran & Senior Director, PBS Veterans Initiative - Washington D.C.
Sam Raber - Vietnam War Veteran - Warrensburg
Jack E. Rogers, Ph.D - Director of Forensics, Speech & Debate, UCM